NLP NEWSLETTER | ISSUE 242
A fantastic finish to our NLP Practitioner Training in Las Vegas USA, we welcome another group of Certified Practitioners who are set to positively impact the world around them.
In Sydney AUS we have the annual NLP Trainer's Training ready to launch tomorrow! We have an outstanding group this year who have all been working extremely hard in their preparation and we are excited to witness the success and growth of this high calibre group of individuals and see them all graduate as Certified Trainers in NLP. You can take your first step toward this mile stone by attending one of our upcoming NLP Practitioner Trainings in Sydney October 30th – November 5th 2017, Adelaide November 21st – 27th 2017 or Las Vegas December 2nd – 8th 2017!
Call the offices today on (US 1-888-440-4823 / AU 1-800-133-433).
Is This How To Get What You Want – Do you have self imposed limitations on yourself? How would you know if you did? This week's first article by Dr. Adriana James discusses getting what you want, making new decisions and stepping in to the new you.
NLP Alert: Your Eye Patterns May Hold the Key to a Better Behavior New NLP Application, Part 2 – The second part in this series on eye patterns by Dr. Adriana James takes us further in to the thinking behind some of the scepticism on eye patterns and we learn more about how they serve as an important indicator in relation to our behaviours and health. Discover more and stay tuned for Part 3!

---
Your New Articles, Hints & Tips
Is This How To Get What You Want?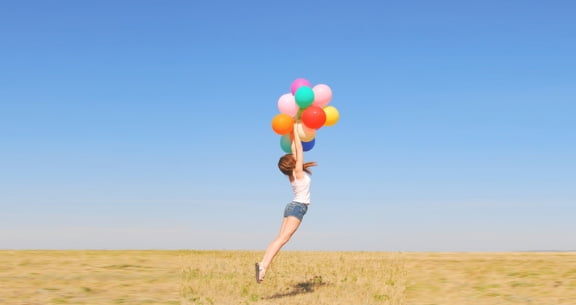 by Dr. Adriana James

So I was thinking…
I have to admit, in a very NLP based way…
We all were at least once in a meeting (business meeting or not) where we wanted to get something and the rest of the people involved in that meeting knew we wanted that thing. You have also been in one of those occasions. Everybody has experienced this. You tried to convince these people of something and in the past your involvement with them left you with doubts regarding their approval of you and your ideas.
We all come to the crossroad where we make important choices – shall I try again? How will they react now? Will I get what I want now?…(Read More)
NLP Alert: Your Eye Patterns May Hold the Key to a Better Behavior -New NLP Application – Part 2

by Dr. Adriana James

This is a warning. This is advanced material. If you don't understand it, you'll need to study the NLP Practitioner material or call the office nearest you for clarification.
Don't Bother Me – I Know How It Is. I'm Sleeping Here! Don't Wake Me Up!
As you talk to people and tell them about NLP techniques, and among other things the Eye-Patterns I am sure you have at least once been met with complete indifference and even disdain. "What are you talking about?" they might have said to you, Or even worse "Who cares?"...(Read More)
---
Lost Secrets of Ancient Hawaiian – Huna


Vol. 1 Second EditionThe NLP Trainer's Training Audio Collection

Discover Newly Uncovered Secrets about Ancient Hawaiian Huna
It is James' realization that there is far more than meets the eye in the old teachings of Ancient Hawaiian Huna. What is needed is a new look into the depth of this tradition of spiritual wisdom hidden behind the veii of chants and Hula dance.
By uncovering this, James discovered something broader and more concealed than the traditional approach of understanding broader and more concealed than the traditional approach of understanding of occult and magic. Lost Secrets of Ancient Hawaiian Huna is about true spirituality in what is now the modern age.

Shop NOW