The Tad James Company
The Home of NLP, Time Line Therapy®, Hypnosis & NLP Coaching.
The Tad James Company | NLP Coaching is a world-wide training organization, with our main offices in Sydney, NSW (Australia) and Henderson, NV (USA). In fact, we are the largest NLP and hypnosis training organization in Australia, and we specialize in personal growth coaching. Powerful, transformational workshops which incorporate cutting edge technologies in accelerated change and advanced human communications are described here for your evaluation. According to the direct feedback we get from our students, the most profound experience you may ever have is to attend one of our seminars or trainings. We have published many of our courses in books, audio and video programs, and in an accelerated training format. When it comes to the accelerated format for NLP coach training, we invented it. All of these are described on the pages on this site. Whether your interest is business, education, coaching, or personal growth, we can assist you to dramatically improve your abilities and outcomes. Our staff is eager to assist you. We are here to serve and guide you to the programs that will help you unlock your fullest potential and empower you physically, mentally and spiritually. I look forward to working with you. Bogdan Bobocea, D.C.H., Ph.D.(c),  Chief Executive Officer

About the Tad James Co., LLC
The Tad James Co. (formerly Profitability Consulting, Inc.) was originally founded by Tad James in 1982. Based in Henderson, NV and in Sydney, NSW, Australia, The Tad James Co. is a training organization and publisher that is dedicated to the dynamic growth, transformation and evolution of humankind through training courses and personal growth coaching. To help actualize such a global vision, Dr. Tad James travels extensively throughout the world, touching the lives of thousands every year. The Tad James Co., LLC publishes a wide selection of his exclusive audio and video programs on NLP, Hypnosis and Time Line Therapy®.

The Tad James Company


Bogdan Bobocea – MMus (Hon), D.C.H., Ph.D.(c)
Chief Executive Officer (CEO)
Born in 1966 in Bucharest, Romania, he showed an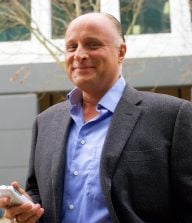 outstanding affinity for connecting with people on a deeper level. He began his violin studies in 1972 that lead him to a very successful international career as a solo violinist, winning numerous prestigious international violin competitions and being a guest soloist with many world renowned orchestras – thus becoming a world class musician at a very early age. After spending some time in Germany and winning numerous musical accolades including the tile 'Man of the Year 1991' from the Board of Research of the American Biographical Institute, Bogdan then moved to Sydney in 1992 where he resides today. From 1997, with only 2 years of intensive studying with Dr. Tad James, he became a Board Certified Trainer of NLP, Board Certified Trainer of Time Line Therapy® and a Certified Instructor of Hypnotherapy. He then founded his own training and coaching company along with a natural talent of communication and the drive to consistently achieve excellence in everything he does. Bogdan worked with clients helping them to break through their own limitations, resulting in a profound empowerment of their own, and achieving cause in their lives. Between 2002 and 2005, Bogdan has collaborated as a Senior Practitioner in a synergistic and exciting environment with The Phobia Clinic – an organization with a whole new approach to personal breakthrough. In conjunction with his own company, The Phobia Clinic and conducting his own certification trainings, Bogdan is also completing his Ph.D. in Esoteric Studies. Since 2005 he has taken upon the role of CEO for the The Tad James Company and is very excited about meeting you very soon at our next training and to be able to share his knowledge on NLP, Time Line Therapy®, Hypnosis and NLP Coaching with you.

Conor Healy Chief Operating Officer (COO)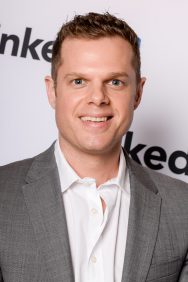 Happily settled in Sydney, Conor has been raised and educated in different parts of South East Asia and Australasia. Conor's background is in Hospitality Management and joined The Tad James Company in 2004 as he wanted to combine his passion for service with his passion for personal development.  To use his own words ' I wanted to work with the best in the field', meant that there was no other option than The Tad James Company. Conor is integral to the ongoing success of The Tad James Company worldwide and is committed in providing students with not just excellent training but also excellent overall experience with The Tad James Company.
| | |
| --- | --- |
| | |