The energy is riveting here in Australia!!!
It is the Day 4 of the Master Practitioner Training with Dr. Adriana James in Sydney and the energy in the training room is compelling as our 88 students undertake this major transformational training in personal and professional development. We wish you the best and look forward to seeing exceptional results from the training!
The next FasTrak™ NLP Practitioner Training will be held in Henderson, NV at the end of June 2019. This is YOUR opportunity to train with NLP expert Dr. Adriana James – discover what has been holding you back and learn the tools of personal growth!
If you are ready to break through and learn the skill set for personal and professional change, we look forward to speaking with you on (US 1-888-440-4823 / AU 1-800-133-433)!
What Happens When Values Level 2 Meets Values Level 5? by Dr. Adriana James – In this detailed article on Values, Dr. Adriana James explains how the complexity of thinking gives birth to different cultures and environment. When you meet other people with which you have conflicts and irreconcilable differences, what different values levels thinking do they have and how could you dissipate that conflict by using your understanding of values levels? Read on further here.
6 Ways You Should NOT Protect Yourself Against NLP by Dr. Tad James – Dr. Tad James educates us on how to use NLP for good and for the right reasons. In this article, he speaks about the manipulation of NLP and debunks the debunkers of anti-NLP. Read on to learn and understand the importance of having integrity in NLP.
Introduction written by Darshi Dharmani @ Sydney Office.
---
Your New Articles, Hints & Tips
What Happens When Values Level 2 Meets Values Level 5?
By Dr. Adriana James
Over the last two months I have posted several articles about the importance of individual values VS group imposed values and the consequence of misunderstanding people's thinking.
In the series NLP Values and The Evolution of Consciousness which was a mini crash presentation on different values and different ways of thinking on this planet, I have argued that many conflicts and misunderstandings between people, institutions, societal groups, women and men, young and old and so on, are due to different ways of… (Read more)  
6 Ways You Should NOT Protect Yourself Against NLP
By Dr. Tad James
Browsing the web, I bumped into some "interesting" articles on the web about protecting yourself from NLP and how to do that. I said to myself – Cool! Let's see!
For some self-professed anti-NLP sites the issue has moved into high-gear. So, I thought it was high time to debunk the debunkers. If you have recently run into one of the anti-NLP sheep saying, "NLP is BAAAD," be careful, you may be on the verge of throwing out the good with the bad.
NLP has been used for good and for bad, as have all human institutions. I ask you if any of these has ever been used for… (Read more)
---
Beyond Belief – The Documentary

Embark on a journey of expanded awareness Beyond Belief. This innovative film reveals the role beliefs and the subconscious mind play in creating your experience. Uncover the source of limiting beliefs that stop you from having what you want. A great best-seller in the area of self improvement.

[button link="https://shop.nlpcoaching.com/product/beyond-belief-the-documentary//" color="red" newwindow="yes"] BUY NOW [/button]
More from Featured Post
---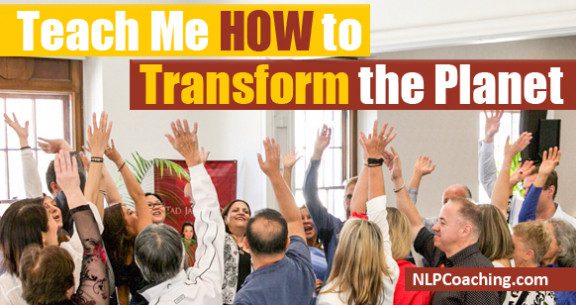 At the Tad James Co. we believe that we can assist people to empower themselves by learning the right skills …