When You Get Your NLP Coaching Certificate, Have Your Answers Ready
We're no strangers to the troubles that the new NLP Coach encounters when s/he is starting a new career. One of our graduates finally stopped asking us when would we "catch up" on some of the problems that heencountered in "making a business". After weeks of hearing us say politely "We explained that in detail in our NLPCoaching training you just took," or "It is on the Using NLP in Business CD set," as brightly as we could while asking ourselves what is missing, that particular graduate stopped asking and found it out all by himself.
This question in this context usually appears for pressing reasons – an inability to get clients. We want our students to be successful. We want them to go out and teach the young and the adults the incredible mind power given by the NLPCoaching tools and Time Line Therapy® techniques.
Questions Anybody?
This graduate of ours was very happy to ask questions and found his answers. This reflects in his great results in his business – corporate clients for business coaching, and private clients either for lack of satisfactory performance, or for increased and enhanced performance now and in the future.
But the other day we received a question on the internet, from a coach who has not gotten used to us, our CD's or our NLP trainings. He does not know our marketing and selling tips for our graduates. On top of that he is one of those people who are very knowledgeable but convinced that knowledge of the NLP alone will make his coaching business. He is the epitome of what a scientific text book about NLP looks like.
While we think this is a great trait to have, if you don't bother to actually get accustomed to how to "sell yourself" to your potential clients, or don't bother to understand that clients do not show up just because you know "stuff", your text book scenario is not worth didley squat.
We heard only a little bit from this coach. But the questions made us nervous. "Why are we getting nervous?" we thought. "Business skills are not necessarily part of the body of knowledge of NLP. But these are people who go out and really want to DO something, and it is our responsibility to assist them in whatever they need."
So he asked, "What's the worth of all I know, when nobody needs my services and I talk to a lot of people about what I do? They all find it interesting and exciting, but nobody books coaching sessions with me."
You know, summer vacation is interesting and exciting, the new dramas on TV are interesting and exciting, and my friends the other day were having a conversation which was interesting and exciting… Nah, we did not think that!
Why Can't I Make It?
We got nervous that somebody obviously knowledgeable and capable cannot make a decent honest income from seeing clients and doing NLP Coaching. From his email it was obvious he thought of getting clients as being as agonizing as walking bare footed with no water and food, the length of the Great China Wall in the middle of the summer. What was missing?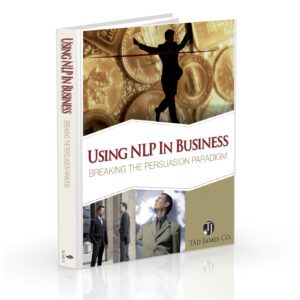 And then we got it. What was missing was this basic little process called the "5 Step Sales Process", whereby a coach asks a potential client: "Are you interested in solving this problem in your life now?"In other words, in sales jargon asking for the order.
Wouldn't it be great if this little bit of process would make all the difference? Wouldn't it be great if this little bit of input would start changing the tide in his life?
But we had to make it short and sweet. Not everybody wants to go through our trainings. Not everybody has a long time to study sales, and sales techniques. And we came up with this little diagram, which is the short version of the whole process. It may be enough, or it may not! He may need more details or he may not! But wouldn't be great if this would make a difference?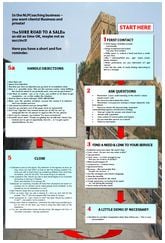 NLP Master Trainer, Hypnosis Master Trainer and NLPCoaching Master Trainer. She is the author of the book Values And the Evolution of Consciousness - a book about how to take advantage of the massive changes which the world is going through and  Time Line Therapy® Made Easy - an introduction to Time Line Therapy® techniques easy to master by everyone. To read more about Adriana go here.