New relationships are full of surprises. They provide growth, excitement and a diversity of new experiences. I provided for you a simplified version of some of the NLP Practitioner techniques. Although this article combines NLP Representational Systems with strategy elicitation, it will help you learn new ways to improve your relationship.
We feel lifted up by this connection, and we can't wait to spend more time with each other. The other person seems to understand us more than anyone before, and all is full of promise.
The mystery for many is: how do we keep that early "falling in love" feeling alive?
We've all experienced the feeling when the initial excitement fades, the communication changes and the understanding of each other takes a turn for the worst. We lose some of that connection, and, if this continues over a long time, the rush is replaced by resentment.
So, let's break down what happens in early courtship to search for clues to solve this age-old mystery.
We might dress well so we put our best physical appearance forward, bring our new love interest a small gift, and take them to nice places. We might tell them how great they look, how much they mean to us, and other beautiful things. We might hold their hand, touch their cheek, and give them a long embrace.
In early courtship, we have a tendency to interchangeably use all three of the key representational systems – visual (the first sentence above), auditory (the second) and kinesthetic (the third) – even if we have a strong preference for only one.
One example of hitting numerous representational systems on an early date is making dinner for your new flame. With dinner at home, you provide visual stimulation (the table setting, candlelight, the meal presentation), many nice things are been probably said (auditory), olfactory stimulation (the wonderful aromas) and gustatory stimulation (the taste).
We are trying our best to impress, so we try and do everything!
At this point, I'm sure you are expecting me to say: This is the secret. If you want to keep the flame alive, keep doing everything!
In a perfect world, we would. But there is an easier way.
Some relationships start to falter after the initial courtship because, once we get the person we want in our life, we slide back into our preferred representational system and we stop using the other ones as frequently. If our partner shares the same preferred representational system, then it will be much easier to keep the love alive. If they place more importance on a different representational system – and their partner is not aware of that – then we get to the point where the couple is not speaking each other's language of love. We stop meeting our partner's preferred representational system.
An example is: your preferred representational system is visual and your partner's is primarily auditory. They want and need to hear how much you care about them, how much you love them, and hear you using their preferred representational system.
On the other hand, if you are not aware of that, you simply use your own Preferred Representational system and you might take your partner to a nice place to see the sights, bring beautiful flowers to decorate the home, wear a nice shirt to impress your partner; you may forget to share words of affection and compliments, yet this is what matters most to your partner. Even if for you it might be a sign of love for the other person, their needs are different. Over time, this can result in not having the passion that you had at the beginning.
Often at the end of a relationship, people will look for reasons and excuses to validate the reason they were not able to succeed at their relationship and blame the other person. We say things like "she/he was selfish," "we were not compatible," or "we had different goals in life.", "we didn't understood each other". In fact, they didn't succeed in the relationship because they didn't seem to understand each other.
Like the example below, a typical misuse of predicates in a simple conversation would look like two persons trying to speak two different languages, (imagine one person speaking French and the other one in Chinese…)
-"Do you see what I mean?" (visual)
-"Well I am not feeling what you are saying!" (Kinesthetic)
-"Oh come on, I cannot paint you a better picture than this!" (Visual)
So how can you find out what your partner's representational system is? Simply ask a few questions and observe the response.
When we first met, what was the very first thing that attracted you to me:
The way I looked?
Something that I said to you or that you heard?
The way I touched you or something you felt?
The last time you went away on vacation or on a trip, what was the very first thing you remember:
The way the place looked?
The sounds that you heard?
The feeling that you got about the place?
When you get a work assignment, is it easier for you comprehend what needs to be done if:
It's written down or you have a written plan?
It's explained to you verbally in detail?
If you get a good grasp on it?
Which group attracts me the most:
Photography, reading, drawing, panting, watching movies?
Listening to music, the sounds of the ocean waves, the wind?
Massaging, touching, craft work, the feeling of the sand?
Now which one of the letters between A's, B's and C's do you have the most?
A's = Visual, B's = Auditory, C's Kinesthetic
Now do this test with your partner.
The answer provides you with a clue about where you are and where to concentrate more with your partner, to show love toward them, to communicate better, by using their preferred style as much as possible.
Try it, and let me know how it goes!
To learn more about Representational systems follow the link:
http://en.wikipedia.org/wiki/Representational_systems_(NLP)
Ricardo E. Gomez, NLP and TLT Coach is a business trainer and executive coach based in the Washington D.C. area. Ricardo's specialties include personal, relationship, and breakthrough coaching, healthy lifestyle guidance, and, for executives, goal setting, decision making, leadership and communication skills. Of Spanish descent, he was raised in Paris and has lived in the United States for 20 years; Ricardo is fluent in English, Spanish and French.
More from Archive
---
Over the last two months I have posted several articles about the importance of individual values VS group imposed values …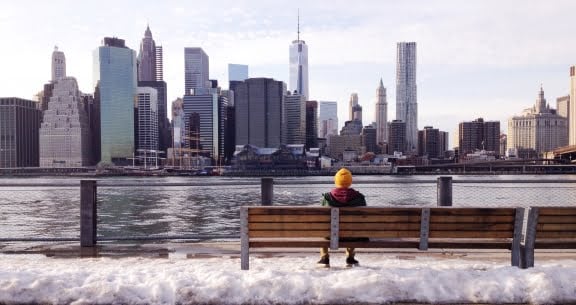 80
By Tara Kanerva The call I received was from a close friend. She told me she was with a woman in …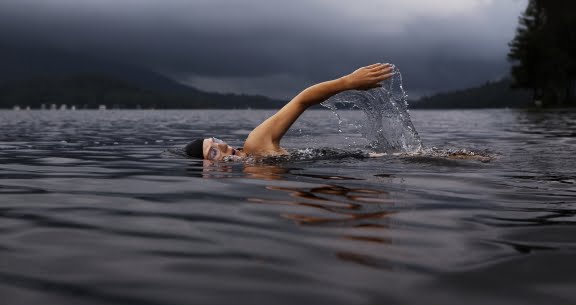 111
By Chris Lianos She was my fourth client straight out of my Master Practitioner training. And she was a friend. I had already broken …