Making S.M.A.R.T. Goals REALLY Effective!
Do you set goals for your presentation before you deliver it? Do you have a clear outcome in mind before you walk on stage or start your webinar? You should.
The goal you set might be to:
Sell a certain quantity of products;
Set a certain number of appointments;
Inspire a specific number of enquiries;
Sign a specific number of contracts;
Change people's thinking in a certain way…
As you know, a S.M.A.R.T. goal is one which is Specific, Measurable, Achievable, Realistic, and Timely and every single one-to-many presentation you make should have a goal because it is only when you set a goal that you can really measure your performance and outcomes and determine how well you did. In addition, the level of energy and engagement in a large room can be shaped by your own energy and having a clear, ambitious goal is the best way to raise your energy. Your goal will vary depending on the type of speech or presentation you are delivering, but you should always have one.
If you are delivering a speech in parliament your goal might be to increase your influence and authority, change people's minds, or support decisions that have already been made and you should determine how you can measure that outcome. If you are making a television appearance your goal might to be sell books, or programs and you might measure that by the number of people who purchase your offer. The goal of your sales presentations should always be to move the hearers to the next step in the buying process (whether that is actually signing a contract, or simply taking an action that either initiates the next step or removes them from the process). A clear 'no' decision can be just as helpful as a 'yes' decision because in either case the buyer is taking steps to clarify their path and to show you what they have done.
Breathing Life into Your S.M.A.R.T. Goal… Literally
Many speakers deliver presentations without a clear goal and it usually shows through in the level of conviction and energy with which you present. It doesn't matter whether you are live on stage or in a room, presenting a live webinar or recording your presentation for people to watch later, when you have a clear outcome in your mind it changes the power and energy of your presentation.
There is some debate these days on the power of smart goals and whether they actually make a difference to people's lives and outcomes. Some people suggest that setting a S.M.A.R.T. goal actually limits your thinking and actions, but this is mostly the argument of people who have become accustomed to setting goals and not achieving them.
The combination of NLP and Time Line Therapy® (a process developed by Tad James to help his clients achieve their outcomes faster and more certainly) in the process involves setting a S.M.A.R.T. goal, visualizing yourself having achieved it, breathing life into the picture, then placing it in your timeline is a very powerful process that I believe every speaker should engage in prior to starting any presentation. This process not only engages your imagination and helps you to keep a clear perspective on your outcome, it also influences all your actions from the moment of setting your goal, through to its successful completion.
The Importance of Energy
When you are on stage or presenting via webinar or podcast your energy is communicated through your body language, your appearance, and your voice. This means that even if you are presenting your webinar using a slide deck and never actually appear on screen your voice will project your level of energy and conviction and those level will directly impact the effectiveness of your presentation.
Recently, a Tad James Company graduate told me the following story: "I've been presenting a leadership seminar for over six months and usually get 40-45% of the audience to take up my coaching offer. After each of the eight sessions I have made slight tweaks to the content and format of my presentation, but my results didn't change. At my NLP Practitioner Certification, I set a S.M.A.R.T. goal for my next presentation of a 75% or greater response rate. I didn't change the presentation at all, just reviewed my goal. When I presented last week more than 80% of the participants registered for my program! I believe the difference was using the Time Line Therapy® as it shifted my energy. I can't think of any other factor to account for the change and I plan to use this every time I present."
Sign up for NLP Practitioner, Master Practitioner,
More from NLP Coaching
---
At the Tad James Co. Australia we believe that we can assist people to empower themselves by learning the right …
An interview with Dr. Adriana James on the television show Moving America Forward - the ripples of positive change continue …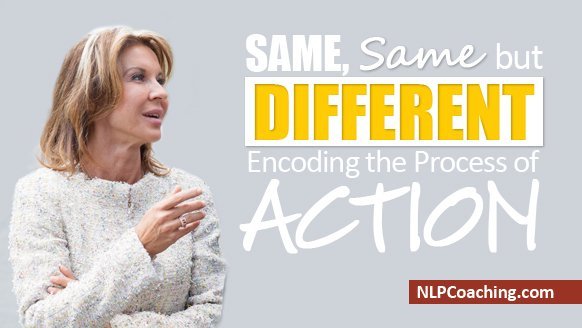 What drives us to stay or go in a relationship or in a new job? Why is it that someone …