"It is not the mountain we conquer but ourselves." – Edmund Hillary
We are in our final week of the NLP Master Practitioner Certification Training in Sydney and we are all delighted about the remarkable transformations that has already taken place amongst our students who are conquering their fears and taking their lives to the next level!
At the end of June 2019, we will be conducting the next FasTrak™ NLP Practitioner Certification Training in Henderson, NV by Master Trainer Dr. Adriana James – this is your chance to learn from one of the most brilliant minds in the field of NLP!
Take charge of YOUR life and achieve the results and success that you want by giving us a call on (US 1-888-440-4823 / AU 1-800-133-433)!
Fear Can Keep You Docile and Under Control by Dr. Adriana James – How many times have you heard the phrase 'fear is your greatest enemy'? We are taught to believe that fear is practical and keeps us safe. In this informative article, Dr. Adriana James enlightens us on why this statement is misleading and false. Read on further to learn why fear is not real and is merely a secondary response.
Values And What To Do When You Don't Know What Your Purpose Is – There are two types of people in this world; those who know their purpose in life and those who do not. Which one are you? If you fall in the latter category, watch this video and learn how to identify the values that are important to you so you can discover your purpose in life!
Introduction written by Darshi Dharmani @ Sydney Office.
---
Your New Articles, Hints & Tips
Fear Can Keep You Docile and Under Control
By Dr. Adriana James
If you never understood why Time Line Therapy® is vitally important for your wellbeing and safety – here it is folks. You have heard this before: fear is your greatest enemy. It's almost a cliché, and yet, almost everybody I know succumbs to fear from time to time. Wrongly there is a popular belief that fear is useful because it keeps you safe. We disagree. Fear is a…(Read more)
Values And What To Do When You Don't Know What Your Purpose Is
Our Values are very telling! Once elicited they can give us incredible insight into what's important to us, our motivations and how we filter our reality and even the way we think! What if they could also help us find our purpose? What if when we know our Values we can take action now to start fulfilling them…(Read more)
---
The FasTrak™ NLP Practitioner DVD Collection

*** The one and only ORIGINAL DVD collection – beware of illegal copies that do not work properly! ***

Unlike other DVD sets you may find, this one INCLUDES Time Line Therapy® and Hypnosis. Just like the live training. A MUST have! Our NLP Practitioner DVD set is here, ready to ship! A 16 DVD set for your collection."

[button link="https://shop.nlpcoaching.com/product/the-nlp-practitioner-dvd-collection/" color="red" newwindow="yes"] BUY NOW [/button]
More from Featured Post
---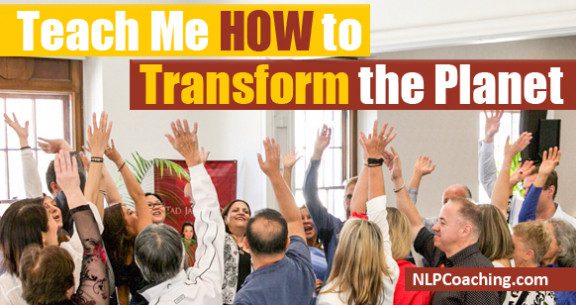 At the Tad James Co. we believe that we can assist people to empower themselves by learning the right skills …