EXCITING TIMES FOR ALL !!!
The heat is on in Sydney, Australia as we are currently wrapping up on our FasTrak™ NLP Practitioner Certification Training that concludes today ! We wish our students the best as they embark into the journey of life with newly found empowerment, grit and determination. We are fired up for our next intense and transformational NLP Master Practitioner Certification Training with Master Trainer Dr. Adriana James happening THIS VERY WEEKEND ! Secure your seat for a life-changing training with Dr. Adriana James !
Meanwhile in the US, we have started preparations for the upcoming FasTrak™ NLP Practitioner Certification Training that will be held in Henderson, Nevada at the end of June 2019. This is an incredible opportunity to be trained by one of the greatest minds in the world of NLP.
If you're looking to increase your skills and invest in a skill set that will positively impact all areas of your life, give us a call today on (US 1-888-440-4823 / AU 1-800-133-433) !
Adriana James on NLP and Values by Dr. Adriana James – In this brief video on NLP and Values, Dr. Adriana James enlightens us on the meaning of values. It is often thought that values are what we like or dislike, but the reality is values are what's important to us. Watch this video to grasp a better understanding of values and get an insight on her best-selling book, Values: And the Evolution of Consciousness.
My Partner Has Not Done Any NLP Training, But I Love Them? Part 3 by Brad Greentree – A continuation on this interesting series, Part 3 focuses on how the relationship evolves after either partner has done NLP trainings. What do you do when you discover that your partner is not the person you would like to be with or maybe they are restricting your growth into the positive empowered person that you want to be? Read on further here.
Introduction written by Darshi Dharmani @ Sydney Office.
---
Your New Articles, Hints & Tips
Adriana James on NLP and Values
By Dr. Adriana James
Watch this short video of Adriana James on NLP and Values.
My Partner Has Not Done Any NLP Training, But I Love Them? Part 3
By Brad Greentree
Making the most of language in communicating with your partner in your current relationship, and making the most of your skills to make any new relationships blossom has been the theme of the previous two parts of this article. In part three let's do some exploration around what you do when you realize your partner is not the person you would like to be with or maybe they are restricting your growth into the positive empowered person that you want to be… (Read more)
---
Marketing Your NLP Business

"Marketing Your NLP Business" is a BRAND NEW Marketing, Public Relations, Selling and Advertising training, targeted at growing your NLP Business.

[button link="https://shop.nlpcoaching.com/product/marketing-your-nlp-business/" color="red" newwindow="yes"] BUY NOW [/button]
More from Featured Post
---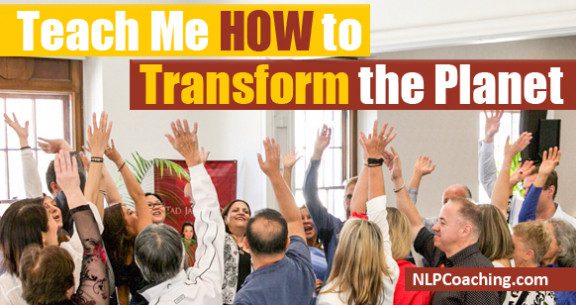 At the Tad James Co. we believe that we can assist people to empower themselves by learning the right skills …