NLP NEWSLETTER | ISSUE 261
We have just completed our second successful training for the year here in Brisbane Australia with over 30 transformed students at our 3-Day Modern Hypnosis weekend and all achieved great success!

We will have another 50 students ready to go for the Sydney 3-Day Modern Hypnosis Training at the end of the month. Next we will have a 3-Day Modern Hypnosis weekend and an NLP Practitioner coming up in Henderson, NV very soon, which is an extremely exciting start to the year.
The journey for this year has started. For those of you beginning your first steps along this rewarding and fulfilling direction and for those of you who have travelled many miles already, remember we are here to support you and honor your contribution big or small, to transforming the planet!
Call one of our offices today in either AU or the USA (US 1-888-440-4823 / AU 1-800-133-433).
More good news, the Time Line Therapy® & The Basis of Personality by Dr. Tad James & Wyatt Woodsmall is BACK IN STOCK! We have successfully confirmed a new Publisher which means that the books is available for you to purchase through the office or on our online store.
This week Dr. Adriana James has another fantastic clip – How To Create Positive Change With NLP, explaining how we can make positive and lasting change in an instant when we work directly with the unconscious mind. It does not need to be difficult because all behaviors, learning and change happen at the unconscious level. SO, it is with this unique skillset (NLP) that we can gain greater mastery over ourselves and in turn become more flexible in our environment.
We also have the pleasure this week to read an article (What does it take and what does it mean to be a Master Trainer of NLP?) written by one of our exceptional graduates from the Master Trainer Program, Camelia Păduraru, who is from Romania. Camelia shares with us the meaning of what it is to be a MASTER, and the unlikely times that you know within yourself that you have reached that level. This is a touching story for any of you that aspire to be an NLP Master Trainer, or if you are already on the journey now, you will relate to Camelia's inspiring words: "There is always more to learn but the path is worth it!"
Introduction written by Kallum Hock @ Sydney Office.

---
Your New Articles, Hints & Tips
How To Create Positive Change With NLP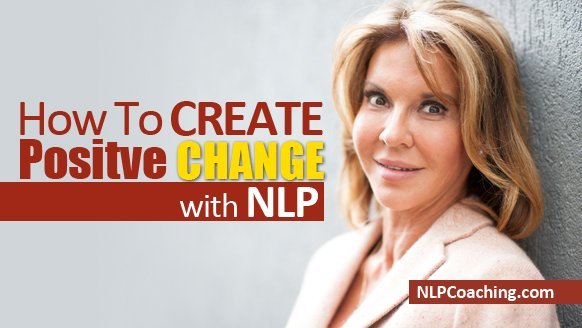 by Dr. Adriana James
Change happens to all of us. But how to create positive change at will, and make that change WHEN you want it requires the learning of how to put together the Conscious Mind and the Unconscious Mind. this is a little known secret from the art and science of NLP and Time Line Therapy®.

What does it take and what does it mean to be a Master Trainer of NLP?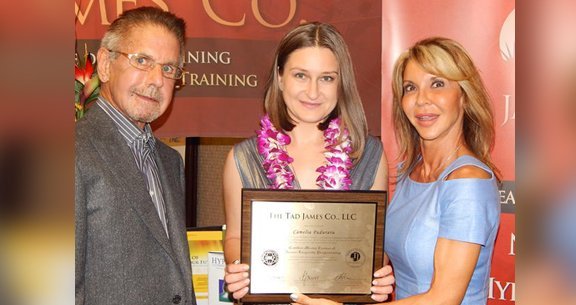 By Guest Writer – Camelia Păduraru

I'm very selective with the value I put on diplomas and accreditations. Those of you who know NLP and Values Levels will understand very well why. The ones that really mean something in terms of one's competence and ability are very rare, but when you get them, you know it's made a difference that stays with you for the rest of your life.
The NLP Master Trainer certification awarded by Tad and Adriana James, pioneers in the field of the NLP who train and certify the largest number of trainers in the world, is one of them. Being awarded this recognition at the end of the 35th annual NLP Trainer's Training in Las Vegas, was quite a big thing for me. Let me tell you why…(Read More)
---
Time Line Therapy® and the Basis of Personality

This is the book that kicked it all off. The original Time Line Therapy® book by Dr. Tad James. Read all about Time Line Therapy®. Also included are sections on Meta Programs and Values. One of the most important books in the field. It is a must read – and compulsory reading for the FasTrak NLP Practitioner with The Tad James Company.

Shop NOW