NLP NEWSLETTER | ISSUE 226
Let's get Tranced – Adelaide we are coming for you!
Our first Training for Adelaide is this weekend with our highly sought after 3-Day Modern Hypnosis Certification! It's not too late to take action and secure your seat now! You are always one decision away from a new career, new opportunities and a new more empowered life.

Take the first step and call our office (US 1-888-440-4823 / AU 1-800-133-433) TODAY!
Why The Law Of Attraction Does Not Work – There was an incredibly popular movement 10 years ago that sparked a wave of interest in the field of the mind and its ability to manifest things into our reality. It was called the LAW OF ATTRACTION. Now, whilst the idea sounds great, they left out some fundamental key steps that would have you achieve successful results! What were these key steps? Find out in this week's first article.
NLP – Little Known Ways on How You Create Your 'Reality' – What is our reality and how does it differ from the reality of others? In NLP jargon we call it our "Model of the World". Now the exciting thing is that with some very simple techniques we can change our "Model of the World" so it reflects a reality that we enjoy and are very satisfied with. One in which we can be healthy and prosper – would you like to know how? Click on the link and have a look.
USA! Our Trainings are coming LIVE to you! Training season is about to get started in the US and we are so very excited to be kicking off this seasons training in the US with our World Class Trainers Stephan & Shalee Schafeitel presenting the NLP Practitioner Training. Then it's onto our flagship NLP Master Practitioner Training with Drs. Adriana and Tad James! It's time to make a change and call our office to secure your seat NOW!
Introduction written by Kallum Hock @ Sydney Office.
---
Your New Articles, Hints & Tips
Why The Law Of Attraction Does Not Work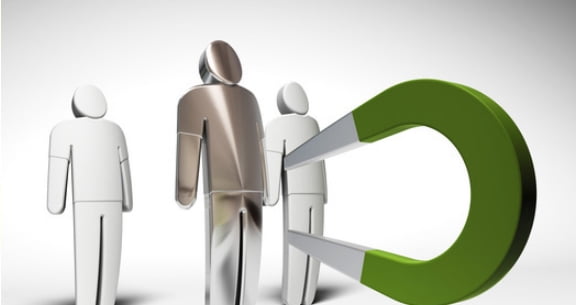 by Dr. Adriana James
A few years ago a big movement started with the launching of the movie "The Secret"
According to Jack Canfield
"Simply put, the Law of Attraction states that you will attract into your life whatever you focus on. Whatever you give your energy and attention to will come back to you. So, if you stay focused on the good and positive things in your life, you will automatically attract more good and positive things into your life."
Doesn't that sound good? And relatively easy to do right? But something is wrong here and it is not obvious…(Read More)

NLP-Little Known Ways on How You Create Your 'Reality'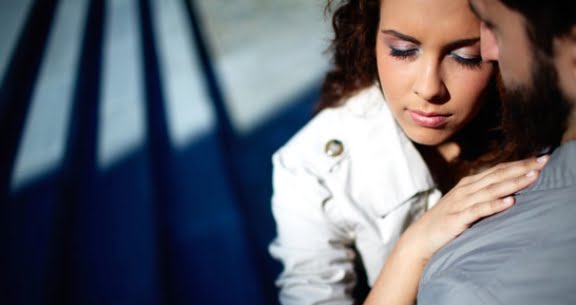 by Dr. Adriana James
Have you ever told a lie?
Ha! I guess this is a rhetorical question. But have you ever told a lie in a very convincing way? The most convincing way you could? Because if you did, and you told it often enough, at some point what happened was that you lost the difference, you couldn't figure out whether these memories were true or false. It almost became real…(Read More)
---

VALUES And the Evolution of Consciousness
Would you like to truly understand at deeper level how values drive our behaviour and world? We live in a world ridden with conflict. Everyone knows about it and only a select few have any motivation to do anything about it. Have you purchased your copy of Dr. Adriana's new book, "Values And the Evolution of Consciousness"? It's available on Amazon NOW!
Thank you for your support and please continue to join us on our mission to Transform The Planet by leaving a book review on Amazon and inspire others to learn these insightful resources to implement in life.

---
NLP Values – from NLP Master Practitioner Training

What if you could know…

* The quickest way to understanding the changes in society and the world around you.
* Why people think and behave the way they do.
* Valuable and deep improvements in your career planning, leadership, coaching and management potential.
* How to achieve most dramatic gains in your lifestyle and work style in a unique and highly effective way.

The journey and the path to real individual evolution – a process of self discovery!
---
Schedule of Training 2017 (USA & Australia)
USA (Las Vegas)
FasTrak™ NLP Practitioner Training
JUNE 25 – JULY 1 | SEPTEMBER 23 – 29 | DECEMBER 1 – 7
NLP Master Practitioner Training

JULY 6 – 21

AUSTRALIA

The Secret of Creating Your Future® Seminar
SEPTEMBER 16 & 17 (Melbourne) | SEPTEMBER 23 & 24 (Sydney)

3-Day Modern Hypnosis Certification
JUNE 16 – 18 (Adelaide) | JULY 14 – 16 (Sydney)

JULY 28 – 30 (Brisbane) | AUGUST 11 – 13 (Melbourne)
FasTrak™ NLP Practitioner Training
AUGUST 17 – 23 (Melbourne) | OCTOBER 30 – NOVEMBER 5 (Sydney)

NOVEMBER 21 – 27 (Adelaide)

NLP Master Practitioner Training

MAY 20 – JUNE 4 (Sydney)