NEWSLETTER | ISSUE 152
Have you made any New Year's Resolutions? We would like to hear about what you would like to achieve this year. The first article, 2016 – New Year's Resolutions, by Dr. Adriana James, is a great opportunity to share any bad habits that you would like to shed and how we can help to actualize your dreams into reality this year!
The second article, Is How You Do What You Do Bad For You? – Part 3, by Dr. Tad James, is part three of a multi series that we are republishing to demonstrate how to recognise the strategy patterns behind decision making. Would you like to learn and master using strategies to be more motivated? Tad explains the keys to specific details about the strategy of what motivates you, which will lead to achieving the desired results, through using the powerful tools found in NLP, Hypnosis, Time Line Therapy(R) and NLP Coaching!

Introduction written by Danielle Power @ Sydney Office.
---
Your New Articles, Hints & Tips
2016 – New Year's Resolutions by Dr. Adriana James
At the beginning of each year we go through a time-honored tradition: The New Year's resolutions!
Instead of us talking to you about what resolutions are the most favorable and how to maintain them for more than two weeks, this year we'd like to hear about your New Year's resolutions!
What would you like to achieve?
What bad habits would you like to shed?
What is it that you absolutely decided to take action about this year?
And of course… (Read More)
Is How You Do What You Do Bad For You? – Part 3 by Dr. Tad James
This is a multi Part series of articles on How You Do What You Do. In NLP jargon, this is called "Strategy Elicitation", and this is #3 of 3 parts. If there is something you don't understand, then go back and re-read part #1. Or you could look at the Glossary of NLP. If you're still not sure, then call the office nearest you and talk to a coach. We are here to help and make NLP more useable.
Here we'll talk about how to elicit a strategy and specifically we';ll attend to… (Read More)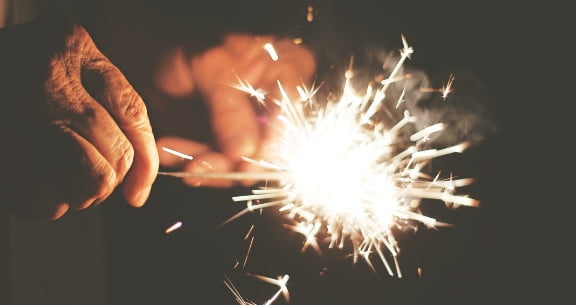 WOW, time flies! It is now the end of 2015 and going forward into the new year, Drs. Tad and Adriana and the team at the Tad James Company in USA and Australia, would like to take this opportunity to say a big THANK YOU to all of the readers, students and graduates! We wish you all a very relaxing holiday, to be fully charged and refreshed, ready for an exciting 2016!
We are also very grateful to have been part of your empowering journey so far, and we look forward to being a part of your continued growth in the future. Thank you for your own individual part in "Transforming the Planet", one person at a time, as together we can make a difference and create a better place to live – in joy, good health and happiness!
To all of the new students, and those who would like to transform themselves, we are excited to meet you all and we look forward to seeing you in 2016!
Be well and stay well.
---
Live Vid Chat
Join Drs Tad & Adriana James Live This Month!
January Live Vid Chat – Join us in the Chat Room at the below times:
Thursday, January 21, 2015 – 4 PM, US Pacific Time (PDT)
Friday, January 22, 2016 – 11 AM Sydney, Australia (AEST)
Thursday, January 22, 2016 – 11:59 PM (London, UK)
At the above time click on this link, use "Enter as a Guest", enter your name and city (under "Name"), then type in the password "janus" (all lower case, no quotation marks) (under "Room Passcode")
---
Schedule of Training 2016 (USA & Australia)
USA (Las Vegas)
FasTrakâ"¢ NLP Practitioner Training
MARCH 10 – 16 | JUN 25 – JUL 1

AUSTRALIA
The Secret of Creating Your Future® Seminar
MARCH 12 & 13 (Brisbane) | 9 & 10 APR (Melbourne) | 30 APR & 1 MAY (Sydney)
3-Day Modern Hypnosis Certification
JANUARY 29 – 31 (Adelaide) | 12 – 14 FEB (Brisbane)
FEBRUARY 19 – 21 (Melbourne) | 26 – 28 FEB (Sydney)
FasTrakâ"¢ NLP Practitioner Training
MARCH 15 – 21 (Brisbane) | APRIL 12 – 18 (Melbourne) | MAY 4 – 10 (Sydney)