Have you ever been in a trance before, right now? You may remember hearing these words and even practicing this during your NLP Practitioner when you learned and practiced Ericksonian Hypnosis. Then for those of you who continued on to the Master Practitioner training, you learned about Elman's eye closure induction (amongst other excellent Elman techniques). You also learned about Estabrook's authoritarian style and even did a full-body catalepsy exercise. That's Right!
In spite of all the negative hype about hypnosis, there is no magic or mystery to it. Once you understand that the hypnotherapist has no power "over" the person hypnotized and you get that the person has absolute control whether to be hypnotized or not, whether or not to bypass his/her critical faculty hypnosis is easy to learn – to use it for yourself and to teach others how to use it for their own benefit.
Here is what Dave Elman had to say about this in his book Hypnotherapy written in 1964:
"I have been teaching hypnosis…for years, and have found that many [people] seem to think that they can become expert hypnotists after a few classroom and practice sessions. Since there is really no such thing as a hypnotist, this is obviously impossible. As a practitioner employing this tool, all you can ever do is to show a patient how to go over the hurdle from a normal waking or sleeping state into that peculiar state of mind known as hypnosis. You won't hypnotize him; he will hypnotize himself. This means that all of us using suggestion wield no "power" over any subject. It means that there is nothing that I can do that you can't learn to do in hypnosis."     
Dave Elman, 1964
Now… imagine that you learn Hypnosis at a higher logical level, at the Trainer level, so that you could deliver your own Hypnosis workshops and trainings. That's what students learned how to do – just last week – in this year's Hypnosis Trainers Training.
The majority of the student's here in this training have just successfully completed their NLP Trainer's Training, so now they get to experience a vacation for their mind and enjoy 5 days of trance. I like to say it's like a massage for your Unconscious Mind!
Congratulations to the recent NLP Trainers and Congratulations to the Trainers of Hypnotherapy!
More from NLP Coaching
---
At the Tad James Co. Australia we believe that we can assist people to empower themselves by learning the right …
An interview with Dr. Adriana James on the television show Moving America Forward - the ripples of positive change continue …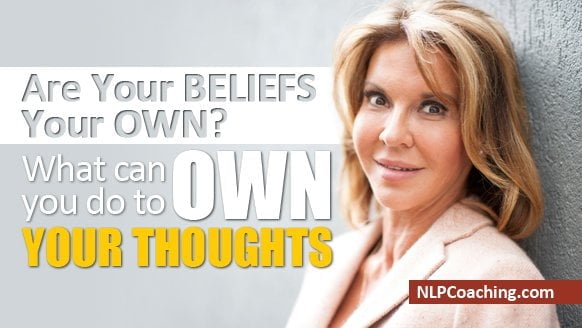 6
A very informative video by Dr. Adriana James who poses some important questions: How do we know if our beliefs …