Australia Office Team
The Tad James Co.: Australian Office Team
Brad Greentree

NLP Resident Trainer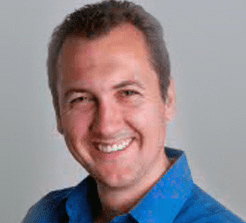 NLP Trainer Brad Greentree started his training career as a PADI SCUBA dive instructor. He has worked full time as a professional instructor for 13 years, and is certified as a PADI SCUBA Master Instructor.
It was an easy transition for him to become a Professional Personal Success Coach. Brad is certified as a NLP Trainer by Drs. Adriana and Tad James and a member in good standing of the American Board of Neuro Linguistics Programming (ABNLP). In addition to his success in the field of NLP, Brad has further expanded his skill set to include Time Line Therapy® and Hypnosis, and has become a Certified Trainer in both these modalities through the American Board of Hypnotherapy and the Time Line Therapy Association™. Brad's own training included personal tuition by Dr. Tad James the creator and developer of Time Line Therapy®.
Brad has achieved great success in helping people discover and achieve more of what they want in life. This includes but is not limited to quitting smoking, weight-loss and in particular the elimination of destructive habits, negative emotions and limiting beliefs!
As graduate of these trainings, Brad Greentree brings a warm and charismatic attitude as well as an advanced level of knowledge to all of the trainings he teaches since 2006 to The Tad James Co.

Kallum Hock

NLP Trainer and Head In-House Coach

Kallum is a Certified Trainer of NLP | Time Line Therapy® | Hypnosis & NLP Coaching, and is currently in his 2nd year of the Master Trainer Program he is also a APEP graduate . He ran his own successful NLP Coaching & Training Company in Brisbane.
He first discovered his passion for NLP working in the Mining and Gas industry (10 + years of experience) and what he enjoyed the most in this line of work were the people and being able to connect with them through meaningful communication.
His other love in life is travel and everything involving the ocean. He has travelled around the world twice spending 600 nights overseas visiting 29 countries and 60 + capital cities, this experience coupled with the people he met drove his thirst for knowledge and to become a Master Communicator and NLP is what he found.
Kallum is now very excited to be a part of the Tad James Company Team and is very much looking forward to supporting the Tad James Company community in striving forward and having a huge positive impact on the world!

Sarah Fung
Office Operations Manager

Sarah was born and raised in Hong Kong. During a working holiday in Australia, she fell in love with the country and decided to settle in Sydney in 2009 and make Australia her home and became an Australian citizen in September 2014.
Sarah worked as a graphic designer for over 10 years and was passionate in supporting others to achieve their goals and ambitions in the field. She then decided to move into an administrative role and now enjoys working in administration and has done since 2012.
In 2014, Sarah joined the Tad James Co as the Office Administrator, and has develop her interest in all that the Tad James Co. does and is enjoying assisting students and graduates in achieving their goals. In 2017 Sarah promoted as the Office Operations manger.
Sarah started her training in 2014 and continue in 2015 as Master Practitioner in NLP, Time Line Therapy®, Hypnotherapy and NLP Coaching. In her spare time she enjoys drawing, photography and spending time with family and friends.

Fini Todd

Training Advisor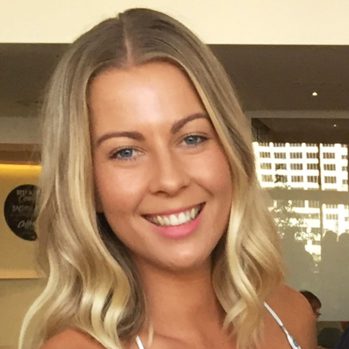 Fini's background is a Registered Nurse experienced in the Intensive Care and General Practice settings. Fini was driven to become a Nurse as she has always been passionate about assisting others to be healthy and well. Over time she found that her passion ran deeper and that she wanted to assist others in achieving wellbeing on all levels- mental, emotional, physical and spiritual.
This was where Fini's NLP journey started, she discovered the Tad James Company and started her training in 2014 & then 2015 up to the Master Practitioner level in NLP, Time Line Therapy®, Hypnotherapy and NLP Coaching. She is also now a Trainer in NLP and has been working with the Tad James Company since June 2017.
Fini 's role within the company is to advise new and current students and provide them with the assistance they need from initial contact right the way through to ongoing support after their Trainings. She is very excited to meet you and share her knowledge and genuine warmth and support in order to see you achieve and exceed your goals and step in to your true potential.

Bruce Carter

Training Advisor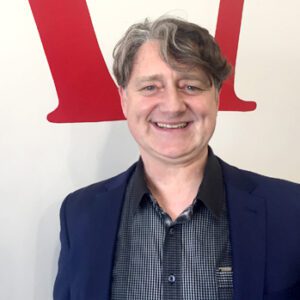 Before discovering NLP Bruce was a qualified Automotive Electrical Engineer who built and raced drag racing cars in New Zealand, reaching a quarter mile in 6.5 seconds. Since his early twenties, he immersed himself in the toil of personal and spiritual evolution.
His first NLP and Hypnosis training was taken over 25 years ago. After he completed the NLP Practitioner and Master Practitioner certification, he went on to make use of NLP and facilitate weight loss workshops helping people become "Naturally Slender" and also taught "Dynamics of Attraction", a relationship seminar for single people interested in falling in love. From there Bruce applied NLP into the corporate and small business arena and worked with the managing directors from some of the Australia fastest growing technology and financial service companies. In more recent times he was a Corporate advisor assisting in mergers and acquisitions of companies valued from $10 million to $50 million.
Beginning of February 2018 Bruce joined the Tad James Company and is excited to advise people on the real world capability behind NLP and more importantly how they can live a life that is interesting, and rewarding while transforming themselves and the planet through what they are meant to be doing with their life.


Marty Grant
In-House Coach
Marty Grant is our in-house coach here at The Tad James Company.
He was a Chef in top hotels and resorts for 18 years and an Arborist for large civil contractors for 8 years, managing crews and mentoring the young up and coming trainees. This gave him an interest in what makes people motivated to succeed and how he could find more skills to help them achieve this.
He found the 3-Day Modern Hypnosis Certification in February 2018 and was so impressed with what the course had to offer, he signed up for the Complete Business Package and became a Certified Trainer in NLP, Time line Therapy® and Hypnotherapy by the end of 2018, and was soon deliver his very own training and working 1 on 1 coaching with clients.
After completing his Trainer's Training, he volunteered to assist in the Tad James Co. FasTrak™ NLP Practitioner training, he realised the powerful impact of learning NLP, Hypnotherapy and Time Line Therapy® has and how it can vastly change people's lives for the better. By witnessing the positive changes of the new students in that training, he jumped at the chance to work with The Tad James Co., to help coach their future students in reaching their full potential in all areas of their lives.
In his spare time, Marty loves to travel to new destinations both in Australia and overseas, he loves anything outdoors, is a keen fisherman and loves camping.

Petra Hiebschova

Sales Support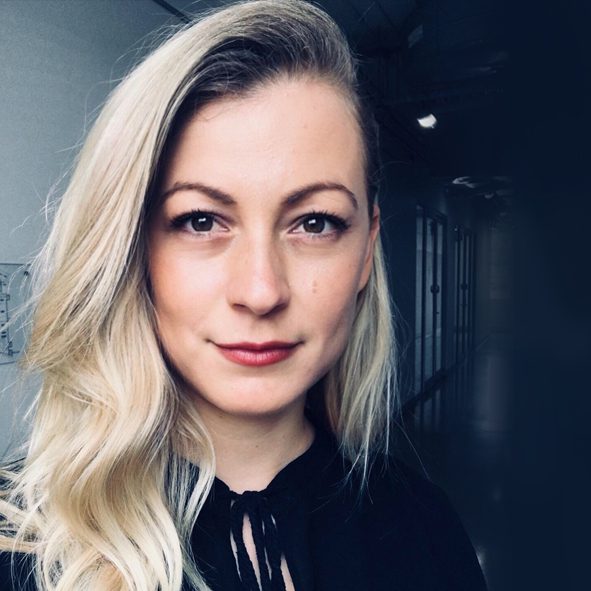 Petra was born and grew up in Slovakia. From the first day she came, she fell in love with Australia and decided to settle in Sydney in September 2010 to create a new home and family here down under in Australia.
Petra worked as a hair salon coordinator for 3.5 years where she improved her communication skills with all of her clients and she love to connect with people from different backgrounds and personalities, where she gained a deeper level of understanding and appreciation from her clients.
Petra was incredibly excited to join the team at the Tad James Company as she is particularly passionate about seeing the transformation and progress of all students, and this passion inspires the great care she takes with every students, everyone who spoke with Petra knows she is always willing to go above and beyond to make sure all of their needs can meet.
Petra is a bubbly and friendly person and is great attention to detail. Her true talent and brilliance lies in working with numbers and at the same time keeping track and supporting all of the students. She has a master degree in finance and is excited to utilize her skills to create a more efficient and seem less pathway for all the students' journey when they first enroll to graduation and beyond.