US Office Team
The Tad James Co.: US Office Team
Deb Huckins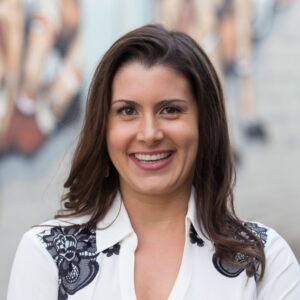 Deb Huckins is a Certified Trainer of NLP, Time Line Therapy®, Hypnosis and NLP Coaching, and is currently in her 2nd year in the Master Training Program with the Tad James Company.
Deb started her journey in 2012 when she left behind an unhealthy lifestyle, and a mindset that was holding her back of tapping into her true potential. Using the tools of NLP, Time Line Therapy®, Hypnosis, and NLP Coaching, Deb was able to make quick changes in herself and in her life, allowing her to positively transform. She successfully built her own NLP Coaching & Training company in California, positively transforming many people over the last few years.
Fully committed and passionate about the field, Deb knows that her purpose is to empower others, and to help them realize that success and happiness are a choice. She knows that everyone has the ability to accomplish their goals, as long as they commit to themselves, take action, REALLY want it to happen, and have the right tools. She knows that the individuals who do this, will create the life they want!
Deb is ecstatic and grateful for the opportunity to work with the Tad James Company Team as an In-House Coach, and to work alongside the top professionals in the field of NLP. She enjoys being a part of the growth process and transformation of the students, and helping to create the ripple effect that the Tad James Company is known for in the quest to Transform The Planet.

Ryan Miller

Training Advisor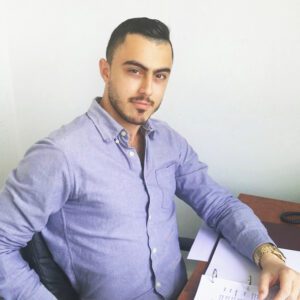 Ryan was born in Miami and raised in Israel up until his military service.
Ryan decided to travel the world after his service in order to explore different cultures and learn as much as he could from others.
Upon his travels (Australia, New Zealand and Thailand) Ryan managed to absorb many different perspectives about life and forged one of his own.
Ryan was always interested in psychology and how the mind works and was looking for answers from an early age. Great emotional charge from the army and "baggage" from the past, attracted him to NLP.
Ryan has completed his NLP Practitioner Training in June 2018. After the training, he decided to revolve around NLP 24/7 in his life, and he joined the Tad James Company in August 2018 as a Training Advisor showing the students how NLP can transform their lives in every aspect. He is always excited to get to know new people and hear their stories and new ways of thinking, and he is passionate about sharing his knowledge with others so they can achieve their goals and step into their true potential.

Michelle Kaopuiki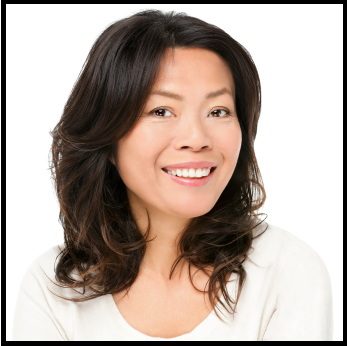 Michelle Kaopuiki has been a proud team member of the Tad James Company since 1998. Born and raised in Honolulu, Hawaii, attended Punahou School and the University of Hawaii. She has worked for two different insurance companies before joining the Tad James Company.After completing the NLP Practitioner, NLP Master Practitioner and Trainers Training with Drs. Tad and Adriana James, she knew at heart she would be around this positive family for years to come.
Do not be deceived by her demeanor and her next door friendly looks. Michelle is relentless in her efforts to contribute to the wellbeing of the community of Neuro Linguistic Programming (NLP) around the world. Her biggest passion is to enhance and develop the lives of others. Michele is always on the search for how possible ways to be of service for each individual so that their best potential becomes a par with life's many challenges. With trainings in social relationships, Michelle's focus remains faithful to extensive student/ participant support.
In her spare time she enjoys bowling, shopping, racquetball and spending quality time with her family.

Debra La Rue
Office Administrator
Debra was born and raised in a small town in sunny California. Interested in meeting new people and wanting to change her small town living, she adventured to the bright lights of Las Vegas Nevada. She has 11 years of customer service and hospitality management experience. Working with people and helping the customers get the best experience from her team was rewarding. Debra decided to move to an administrative position back in 2014 to spend more time with her young son.
In September of 2014, she joined the Tad James Company. She was excited about continuing her life's journey with a new path of development and growth, working alongside the best in the field of NLP. The Tad James Company has given her the opportunity to help people on a higher level… by changing their lives for the better, giving people support for living a happy and fulfilling life to the fullest.
In her spare time she enjoys spending quality time with friends and family. Especially, precious time with her young son, exploring and teaching all the beautiful things nature has to offer in the great outdoors. Being a creative person she engages in artistic projects, dancing, and traveling… embracing this beautiful journey of life!

Laura Petrie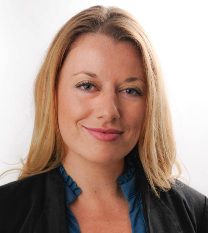 Laura Petrie is the dynamic and gregarious Student Coordinator and Master Coach on staff with The Tad James Co. since early 2013. Laura was raised in New Jersey and went to college in Pennsylvania. She began her educational and professional career in research and development in the fields of Neuroscience and Psychology as well as clinical research in Women's Health and Gynecology. It was during her many years in the field of clinical research that she noticed the profound effect that significant emotional events from past relationships affected women's current emotional and sexual health. Taking Practitioner and Master Practitioner with Drs Tad and Adriana James in 2011 was her first step out of the pharmaceutical world and into real health and healing with NLP, Time Line Therapy®, and Hypnosis.
Starting her own coaching practice in Miami only 3 days after finishing Practitioner with Tad and Adriana, Laura began working with countless clients in many contexts of personal and professional development. Passionate about integrating her previous experience with the cutting-edge change technology of the Time Line Therapy® techniques, her primary focus was directed toward working with women who wanted to overcome all limitations in life. With much success her clients experienced healing that most medical and psychological professionals deemed impossible.
Laura is honored to be on staff with The Tad James Co., working alongside the pioneers and the best in the field. Her love for transformation and having fun can be detected in all areas of her life. You will see her dancing and smiling during the breaks at your next Tad James Co. training. She is also in charge of the Master Trainer Program, helping the Tad James Company produce and certify exquisite NLP master Trainers.