What is NLP (Neuro-Linguistic Programming)?
In everything we do, we possess the desire for excellence. At NLP Coaching and the Tad James Co., we understand that excellence is a learned skill. Understanding neuro-linguistic programming (NLP) can help you achieve excellence in your life, no matter what you desire. It requires a disciplined approach to communication, and to personal and professional development. NLP also explores the connection between neurological processes ("neuro"), language ("linguistic") and experiential behaviors ("programming"). NLPCoaching.com is your portal to success where you can:
• Explore the the latest in NLP with Time Line Therapy®
• Sign up for a variety of NLP trainings hosted by the world's best NLP coaches
• Read our NLP Articles and gain a robust understanding of how to unlock your fullest potential
We believe that NLP Coaching is the most innovative development we've seen in a long time in the field of improving human performance. Coaching NLP can help you to consistently enable your drive, your motivation, reach your goals and assist others with what you learned.
---
Does NLP Work?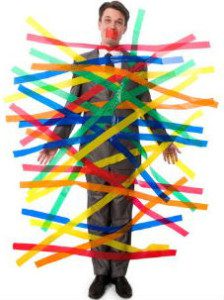 Now that we have an understanding of what NLP is, many people wonder, does NLP really work? In short, it absolutely works, but we would like to start by explaining what NLP is not. NLP is not about miracle cures and overnight quick fixes. NLP is an art and a science for success based on proven techniques in the proper NLP training format. It's easy for everyone to learn, which means NLP works for anyone.
With a name like Neuro Linguistic Programming, you would think that NLP is hard to learn. It's not, it's easy. But if the NLP training you took or you heard of was hard, the trainer did not make it easy to comprehend.The truth is that NLP is not hard to learn. Of course, you have to be in the training, in the room and do all the exercises, learn the NLP jargon, and be able to read the scripts for the specific NLP techniques. Even if you had a bad experience and don't consider yourself a particularly good learner, during the NLP training we can together install a new strategy for increasing your ability to learn easily. That's why NLP becomes so easy to learn, remember and utilize.
Achieving your new level of excellence in life
with the help of NLP Training programs is a lot easier than you think.
---
What Does NLP Teach Us?
What is NLP? NLP is, afterall, a collection of practical techniques, skills and strategies that are easy to learn, and that can lead to real excellence. How?
Simple. There are three things people struggle with every day of their lives and NLP allows each of us to answer these questions in full. In a nutshell, NLP teaches us that these three things are:
• What do you really want in life? (Instead of what you don't want anymore.)
• How to get rid of the barriers, conflicts or obstacles that prevent you from getting there.
• How do you make what you want happen? (And this is the most important one.)
What NLP teaches us is that we don't need to be afraid of these questions any longer because by practicing NLP, and coaching NLP, we can unlock our own full potential and enrich the lives of others by allowing them to answer the very same questions.
---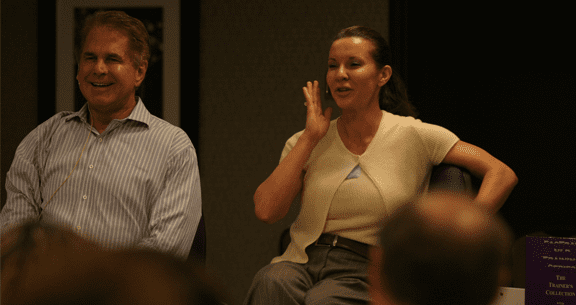 NLP Training and NLP Coaching
Answers to questions such as these not simple to define, but this is where NLP becomes extremely useful: through common-sense, direct applications to performance, business, education, family, relationships and community, NLP Coaching and NLP Training programs help people to arrive at all too empowering answers. NLP Coaching is about training the mind to examine your life and what you want for it from a totally different perspective. Our NLP trainings are designed to allow you to identify and remove life's roadblocks.
Many people are very clear about what they don't want. "I don't want this", "I'm tired of that", or "I would do anything to get rid of it". It's so common it's part of our suconcious. You hear this negativity often, as do we in all the NLP training programs we conduct, and we conduct a lot of trainings all over the world. People across the globe have the same issues — they have a negative outlook and are fed up with certain things they do not want any longer in their lives.
The world is a cynical place, but NLP has a simple, yet very important secret. Through NLP training and coaching programs, you can become a person who thinks differently, who knows specifically what they want from their life. NLP practitioners and coaches are very clear on these three questions: What specifically do YOU want for yourself? Do you believe you can achieve it? And if not, what do you need to change to get there and how can you do that?
This is where NLP Training programs can help. You can use them to create new ways for yourself and other people to:
• Be competitive and successful
• Develop NLP based strategies and behaviors to change what you're doing so it becomes satisfying and produces results
• Create or rekindle your relationships; make them really meaningful
• Develop your ability to increase your prosperity (finances included)
• Live life knowing that you have a clear direction and control over it
---
Three Levels of NLP Training and Coaching
The Tad James Co., NLPCoaching.com and Tad and Adriana James have personally created all our NLP trainings, and NLP seminar programs and products to assist you in defining and achieving what you really want – how to BE, DO and HAVE your life so that it provides true happiness, choice and fulfillment for you. Once you do that, the next step is to coach others using NLP, so that they can achieve the same level of expertise, performance and overall happiness in life. Now that's satisfying and fulfilling!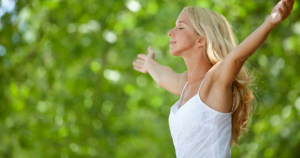 There Are Three Levels of NLP Training Programs and NLP Coaching:
The NLP Practitioner is the first level of learning NLP.
Designed for the new high standard in human communication, understanding, and helping people, it works in partnership with Time Line Therapy® and Hypnosis as well as NLPCoaching. Whether for personal or professional reasons, this training provides you with a series of skills, techniques and strategies for success and how to create value in life. During the training we address challenges in business, education, relationships, family and many more, so that they can be solved, which in turn leads to greater personal growth. Since it is process based (not content) the skills you learn here can be used to improve your abilities professionally, and socially. Our NLP Practitioner training participants come from different backgrounds, levels of expertise and different parts of the world. They all find great use of what they learn here and improve their abilities in their areas of expertise our graduates become masterful at working with others to produce positive change. Includes Time Line Therapy®, NLP Coaching and Hypnosis. NOTE: Prerequisites apply.
This is the second level of NLP, designed specifically for the NLP Practitioners who are ready to go to the next level.
The curriculum includes the very latest applications and developments in communication techniques including quantum linguistics, discovery and retraining of the unconscious behavioral competence, why people think differently and how they do it — our individual values. Also part of the training are the filters to our personality (called MetaPrograms), advanced NLP submodalities, advanced strategies and advanced linguistic negotiation and mediation skills. Included are Time Line Therapy® Techniques at the Master Practitioner Level**, NLP Master Coaching techniques and principles as well as Master Hypnotist Certifications. A very important part of the NLP Master Practitioner is the section where the students do a full breakthrough 5-7 hours per person session. This is vital to completely transform your business, relationships or health. This section is unique in that it provides you with a real opportunity on the spot to expand and profit in substantial ways.
NOTE: Prerequisites apply. Practitioner Certification in Time Line Therapy® required.
This is the third level of NLP.
NLP Trainers can train NLP Practitioners and NLP Master Practitioners. If you wanted to affect and influence more than one person at a time, this is the place to learn how to do it. In this program you will discover your unique identity as trainer and presenter that can make a difference and you will learn how to be confident, have fun and be at ease in front of groups of people, large or small. The NLP Trainer's Training will prepare you to become one of the most charismatic and transformational presenters you can be with a new perspective on successfully influencing groups, understanding, analyzing and coordinating group process and unconscious installation of 30 different behaviors that will make you a truly charismatic presenter. Regardless of your background and career path, at the end of this training you will be able to make any presentation in front of groups of any size with confidence and an enhanced capacity to critically examine, influence group developments and cohesive performance.
Click here to learn How NLP works