NLP Coaching with The Tad James Co.
Many people (regardless of their level of education) suffer from the lack of knowledge of how their system of beliefs and attitudes influences the quality of their lives. Their perception of their career and life in general is clouded by the excuses and reasons why they cannot succeed. This is one of the reasons why NLP coaching, and more specifically, personal growth coaching has become one of the leading new professions.
Jay Conrad Levinson, author of Guerilla Marketing, couldn't have been more right when he said "Every world champion has had a coach." Mastering anything requires guidance along the way, so why not learn the most advanced coaching strategies for success and achievement with NLP Coaching. Develop the knowledge and skills you need to achieve your professional goals, improve the productivity of your business, and provide leadership and service to your community.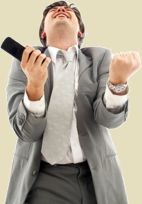 NLP Coaching Training and Certifications
When you enroll for an NLP training, if you choose to work with a personal coach, we make coaching sessions available for you. As part of our NLP coaching program, you can get the assistance of highly trained and highly professional coaches. Choose from the following trainings from NLP Coaching and the Tad James Co.:
---
Personal Growth and Life Coaching
Personal growth coaching has become The New Field in NLP Coaching. Every REALLY successful business person is looking for a coach. You can discover the latest and most powerful set of tools used by the most successful coaches all over the world including, Tony Robbins and Brian Tracy.
In 1996, Newsweek made readers aware of the importance of personal growth coaching and its future growth as a profession (From the 2/5/96 issue of Newsweek, Business/Careers, page 48).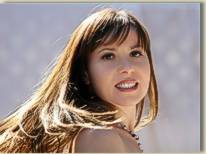 "One of the common reasons for which people want to learn NLP and for which they need a coach is to achieve greater success and fulfillment in their personal life and in their careers. They are searching for new ways to make use of their full potential and let go of whatever blocks and limits the fulfillment of their desires."
Jay Conrad Levinson was right about NLP Coaching. It's no secret that professional athletes, movie stars, business managers, CEO's, and world political leaders use personal coaches to provide support, identify limitations and assist in eliminating them. They also offer competent advice in an increasingly competitive world. For example, tennis champion Andre Agassi had Tony Robbins as a personal coach.
---
NLP Coaching and the Tad James Co.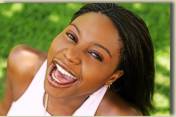 So, why personal growth coaching? Why NLP? Our coaches use a combination of techniques from Neuro Linguistic Programming (NLP), Time Line Therapy®, and Hypnosis tailored to your needs. These are techniques for mind, body and spirit. You'll find our NLP Coaching tools applicable in business for sales, management, communication, and coaching, as well as teaching, sports, therapy, and personal growth. They simply work, producing tangible results.
Many other systems are good at discovering problems but don't give you tools for painless, fast, change. The tools we offer you at NLP Coaching and the Tad James Co. are the most effective that exist today. Our purpose is to make them available to you to improve your life, health, relationships, income and career.
The knowledge of NLP, Time Line Therapy® techniques, and Hypnosis together create a very powerful set of skills that enable the practitioner-coach to assist the client to take action toward the realization of their goals. This set of techniques and skills enables NLP coaching to assist clients in the following:
Take responsibility for his/her results
Increase his/her optimistic attitude by focusing on positive internal emotional states
Improve self-confidence, inner power, decisiveness, and self-reliability
Fully utilize NLP, Time Line Therapy®, and Hypnosis techniques
Tad & Adriana are available personally. To inquire about their availability and reserve a personal growth coaching session, email in Austrailia: bogdan@nlpcoaching.com and in the US: mailboxUSA@nlpcoaching.com.
---
NLP and Emotional Intelligence
Many otherwise extremely talented people work long hours spending more time at work than home in a desperate attempt to "make the business work". Many otherwise extremely knowledgeable and intelligent men and women feel unhappy with the money they make in relation to the hours they work. This results mostly in negative emotions. People are frustrated, tired, stressed and unfortunately this has a negative effect on their relationships and on their family life as a whole.
According to Jeffrey E. Auerbach, Ph.D., MPEC in "The Value of Emotional Intelligence Coaching", the achievement of greater success in life is due to "emotional intelligence".
This says that aside from mental capabilities and skills, emotional well-being, awareness of emotions and ability to deal with them makes the difference between career stagnation or even failure and success and achievement of your desires.
Emotional balance and positive emotions are directly related to the ability to be productive, resourceful, and effective. Remember the time when you first fell in love? Wasn't the world at your feet? Didn't you think that you could have anything you wanted? This is simply because you were filled with positive emotional power. Today you are still you, but what happened to that feeling of invincibility?
Request your Free Information Pack
Fill in our form now and take advantage of this amazing opportunity to learn these techniques to improve your life and the lives of others as you do. Learn how to achieve your goals with The Tad James Company and learn how to improve people's lives better than they currently are.
USA Office:
1450 W Horizon Ridge Pkway #544
Henderson, NV 89012, USA
Australia Office:
Suite 131, 90-96 Bourke Rd
Alexandria, NSW 2015, Australia