If you want to learn NLP and are ready to really take your life to the next level, this is the perfect starting point for you. Join the Tad James Co. for the 7-Day FasTrak™ NLP Practitioner Certification Training held in Henderson, Nevada and throughout Australia.
This training will guide you step-by-step in how to consistently make great things happen in your life.
Find out how to discover the answers to what is holding you back
Find out how to unleash your self-confidence and full potential
Learn tools to motivate you and keep you motivated
Learn the most innovative tools used in personal growth coaching
And much more…
Many people interested in attending an NLP Practitioner Certification Training have the strong desire to become proficient in NLP techniques, so they can take their life and career to a whole new level of results. They also want to learn tools that can assist them to help others realize their full potential. They likewise have the desire to give back to those who are searching for better futures, just like they once were. And they want to do it fast!
That is why the Tad James Co. designed the FasTrak™ NLP Practitioner Certification Training…to successfully answer the question, "Can I take an NLP Practitioner Training course in just 7 days?"
The answer is a resounding YES!

If you join us for the FasTrak™ NLP Practitioner Certification Training, you can get four certifications in one training in just 7 days. So, if you're serious about becoming a powerful person with self-confidence, who is respected and loved, then this training is for you, you can be happy and learn happiness. If you are serious about creating abundance in your life and in the lives of others, then this training is for YOU!
About NLP Certification Training and The Tad James Co.
Join the Tad James Co. Team for this exciting NLP, Time Line Therapy®, NLP Coaching and Hypnosis Practitioner Certification Training. Using the technology of Neuro Linguistic Programming (NLP), Time Line Therapy®, and Hypnosis you can become certified in each of these technologies, as well as NLP Coaching, in only 7 days.
Tad James is the creator of the accelerated NLP training format, the creator of Time Line Therapy®, and the author of 7 books in the field. Our 7-day multimedia certification includes a home study audio segment coupled with in-house coaching before attending the live training.
For more information, fill out the form below or scroll down to read about the details of the FasTrak™ NLP Practitioner Certification Training.
Preparation for the NLP Practitioner Training — Home Study
Our unique NLP Practitioner Certification process gets you started right away with the pre-study for the training on audio. You listen at your own pace, then come to any of our scheduled trainings and finish your course of study. You will have ample opportunity at the training to heal the past while also learning the skills of NLP, Time Line Therapy®, and Hypnosis.
We have trainings throughout the year, so see the schedule above to find the next available NLP Practitioner Certification near you.
YOUR INVESTMENT:
FasTrak™ NLP Practitioner Certification® Training
Total Training Cost – Regularly: $5,895 ——– WEB SPECIAL: $4,895
Payment Plans Available
Additional Discounts Available
Includes a one-time $100 Certification Fee
Training price includes 18-Hour NLP Practitioner Audio Program (valued at $895),
Time Line Therapy® and the Basis of Personality (book),
Magic of NLP Demystified (book) and
Complementary shipping (to most worldwide locations)
$895 Deposit to secure your seat
For terms and conditions, please click here.
Here's what our NLP Practitioners are saying about our training
Hey Adriana,
Thank you for your continuing support. Just a quick message to say that I have had follow up/coaching calls from Chandell. They were very professional and representing themselves and The Tad James Company very well.
My family are amazed at the changes I have created – and I know that I am making a difference to those around me!!
I am really looking forward to seeing you again in September for NLP Trainer's Training!
All the best to you and Tad and see you soon!
Chris Griffin – NLP Master Practitioner, Western Australia
---
Having recently graduated from the FasTrak NLP Practitioner Training, I am incredibly grateful for my experience thus far with the Tad James Company. I grew both personally and professionally, in one of the most comprehensive and transformative weeks I have ever had. Personally, I let go of negative emotions and limiting beliefs – even experiencing a breakthrough in physical healing. Professionally, in just a matter of days I've made steps towards reaching a level of success and financial gain (having secured multiple clients within a week of finishing the program) that prior I did not think was possible. Much love and gratitude to the instructors, coaching assistants, and staff at TJC. I look forward to continuing to learn and grow with you.
Arti Bagga, NLP Practitioner
---
30+ years of talk therapy, EMDR, TAT, EFT, Regression, Holotropic breathing and more? approximately $200,000. Releasing all of my limitations and negative emotions easily and effortlessly for under $6,000? PRICELESS
I've spent almost $200K in my life on therapy, trying to release the demons created in my childhood. Thanks to NLP and Time Line Therapy®, I'm free of it all, effortlessly and easily.
I started therapy as a 14 year old child. I continued therapy for most of my life, seeking the causes of the fears, limiting beliefs and just plain rage triggers that drove me to be less than what I wanted it to be. Some $200,000 later, I found NLP and Time Line Therapy® and the Tad James Company. In less than a week I am whole, empowered, energized and firmly on the path to my true Destiny. These techniques work!
Thanks so much,
Rebel Brown, Market Strategist, Agent of Change, Speaker, Author
---
I'm taking action in the things I used to only dream about.
I'm taking action in the things I used to only dream about. If I don't have an answer I can get one and if I can't do it alone I have friends who will help and support me. Thank you Tad James Team.
Robert Luna, NLP Practitioner
---
Completing my NLP Practitioner Trainings with Tad and Adriana James, has completely transformed my entire life.
When I began researching NLP, and trainers of NLP, my goal was to find and the best training available. Completing my FasTrak NLP Practitioner Trainings with Tad and Adriana James, has completely transformed not only how I look at my coaching and consulting businesses, but my entire life. In the first three months following completion of the FasTrak NLP Practitioner course we booked just short of 100,000 in new coaching business as a direct result of the teachings. The results I attribute to the thorough nature of the material, world class instruction, and finally the extensive experiential learning environment. I am very excited to be attending the next Master Practitioner and Trainers trainings coming up this summer in Henderson, as I know these will unlock even more powerful resources for me. Tad and Adriana, thank you, I am grateful you share your resources and knowledge as you do. I believe anyone committing to TJCs trainings is taking a massive step in creating the focus and belief systems required to achieve everything you wish for in your life.
Jeff R, NLP Practitioner
---
I'm flying around like Super man!
I have a gentleman that came to me with PTSD, suffering depression, anxiety, sleeplessness, anger issues, twitches and eye spasms, etc. We have worked for 4 weeks and are at a crossroads; he says "I'm flying around like Super man!" So I bought him a Superman t-shirt & on his last visit presented it to him! He 'flew' right out of the office! Thought I'd share that with you! 
Dawn Hillman, NLP Practitioner
---
I took the NLP Practitioner Training with Adriana and Tad James and since taking the training I wrote more business in 30 days than I did in the entire previous year.
Stan King, Real Estate Broker, Las Vegas, NV
---
I am in awe that the lead negotiators are not "trained"
I am very busy here constantly on duty, dealing with many people with stress, attitudes and complaints. In a few months I will be on a committee that will negotiate high dollar contracts with DOD Contractors. I am in awe that the lead negotiators are not "trained".
This is all great opportunities to practice what you and Drs. Tad and Adriana James have taught me.
Major Lloyd Williams, NLP Practitioner, US Military, currently in Afghanistan
---
The NLP Practitioner and Coaching Certification:
Neuro-Linguistic Programming (NLP) is the most practical, results oriented technology of detecting, understanding and getting in control of our conscious and unconscious thinking. We will show you how to use this with self and others — individually and as a coach. During our FasTrak™ NLP Practitioner Certification Training you will learn:
1. NLP: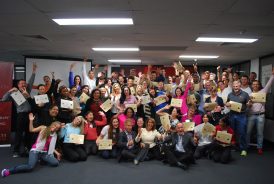 The NLP Practitioner and Coaching Certification –
Neuro-Linguistic Programming (NLP) is the most practical, results oriented technology of detecting, understanding and getting in control of our conscious and unconscious thinking. We will show you how to use this with self and others — individually and as a coach.During our FasTrak NLP Practitioner Training you will learn:
The Basis of NLP
Fundamental assumptions from where we start. The Fundamental beliefs that allows you to begin to choose the empowering Mind Mastery model and leave behind the disempowering Mind Servitude model. Identify and take control of the intricate connections between your mind, your emotions and your behavior. This is the clearest and easiest model of how people learn, communicate, change, and evolve themselves.
The 11 principles of achieving your goals used by all successful goal setters
The difference between goals you achieve and goals you don't achieve
Learn to set goals and always achieve them
Discover how to ask questions so that your (and somebody else's) goals become free from confusion or ambiguity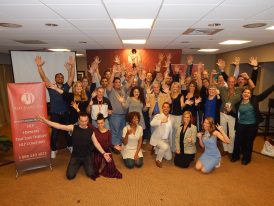 Rapport how to create instant liking and agreement
Instantly be able to switch onto mutual understanding with anyone you choose
Increase your sensitivity to body-language and its true meaning
How to use unconscious body postures so that people unconsciously associate positively with you
Identify how to use your voice tonality to build rapport (even on the phone)
How to create instant liking when communicating with friends, relatives, even people you don't know
Representational Systems
We use our 5 senses to represent internally the information from the world.
Become aware of how our 5 senses are represented internally in the nervous system
Discover how what we see, hear, feel, smell and taste have an influence on our physical response (whether we are conscious of the process or not) People have different preferences in how they use the 5 senses to process information internally. Learn how to match this to create instant rapport and mutual agreement
Identify and learn how do the eyes movement reflect a person's real thoughts
Find out how to increase creativity, flexibility and learning by using the eye patterns
Submodalities – the secret programming software of your mind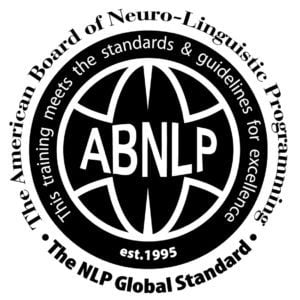 Find out the inner encoding mechanism of your brain and take control of it
Get rid of unwanted behaviors (like eating the wrong foods) using Submodalities
Learn to create a sequence of instructions to modify your disempowering beliefs
Un-useful emotional responses? Discover how to change them with the Swish Pattern
From our NLP Practitioner CD Collection: "Sensory Acuity" with Tad James
Language Patterns
The words you use show off your intellectual attributes and your personal characteristics
The words we use are chosen unconsciously but they have a special meaning for each individual
Learn how to recognize what type of personality is hiding behind different types of words
Find out how to customize your speech for each individual to achieve instant acceptance and wavelength communication
Learn how to use abstract language to achieve instant agreement and induce trance easily
Discover how 3 questions can help you to reveal specific information about any concealed subject (like a presenting problem)
Challenge and overcome objections elegantly
How to assist someone in changing their mind
Anchoring – how to control your feelings and your state of mind
How to be in charge of your internal emotional state rather than being controlled by it
Learn how to set up a personal trigger or stimulus which can move you in a specific direction
Discover how to free yourself from an unwanted internal response to some (past or present) external trigger, like someone's voice
Find out how to link your strong personal resources with your ability to access them whenever you want
Get rid of procrastination forever
NLP Practitioner Strategies
How to control your mental sequence of internal processes to create specific results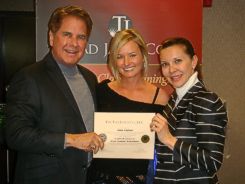 Discover the technique of sequencing of various internal processes to create a certain result and how to make the result successful each time
Achieve concrete and long lasting results with the help of specific strategies
Discover and learn how to use how people buy things (the decision making strategy) from just watching their eye movements
Learn how to sell based on your client's strategy (rather than yours) for a more fulfilling outcome
Find out how to discover deep love and attraction strategies
Parts – stop inner conflicts
How to move beyond "I want this BUT I'm not sure", "I can't decide between these two things",
Have all your inner "parts" agree with each other
When You Study With Us, You Will Be Able to Use NLP Applications in:
Business and Personal Coaching
All Modes of Business including Sales and Communication
Learning and Educational Coaching
To Create Change and Growth on a Personal Level
Therapy and Relationship Coaching
---
2. Time Line Therapy® Practitioner Certification Training:
Dr. Tad James is the creator of the Time Line Therapy® Techniques so why not get your certification from the source? THE LOCATIONS LISTED ON THIS WEBSITE ARE THE ONLY PLACES WHERE TAD AND ADRIANA TEACH. BE SURE TO Check the NLP Practitioner Certification Training schedule!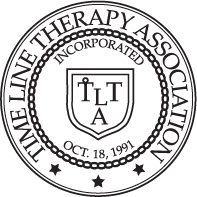 Gain total control of your life
Move through yours and others internal blocks
Eliminating negative emotions, beliefs and decisions
Make the right decisions
Get to know what you really want
Get motivated and stay motivated
Create the kind of future you really want
Understand your own internal time machine and how it creates your future
Use S-M-A-R-T criteria for making your goals come true
Eliminate limiting beliefs and decisions
Learn how to visualize your future so it's more compelling, motivating and exciting for you
---
3. Certification as a Hypnotherapist: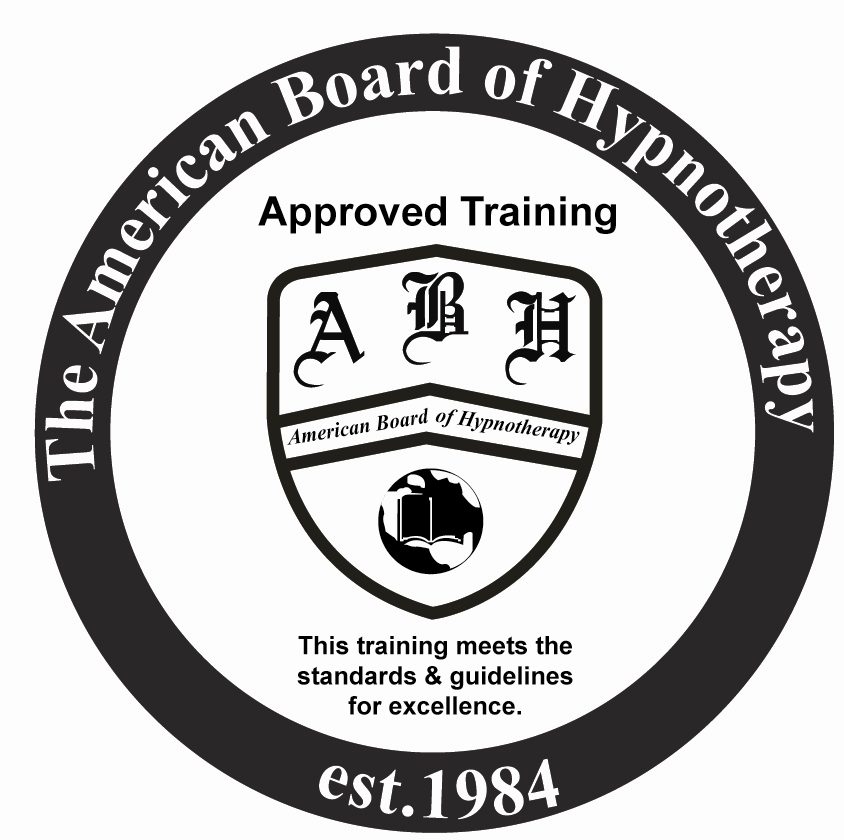 You will also learn hypnotherapy from people who have been doing hypnosis for years. Tad is the author of a best selling book on hypnosis — Hypnosis A Comprehensive Guide. We also include this training in Ericksonian indirect permissive Hypnotherapy, so that you can increase your results with the largest number of clients. In addition, the training allows you to receive certification as a Hypnotherapist if you choose.
This Training meets the standards of the American Board of Neuro Linguistic Programming. So your certification has worldwide recognition. It is also approved by the Time Line Therapy® Association and the American Board of Hypnotherapy.
Additional NLP Practitioner Certification Training Resources
NLP Alert: Your Eye Patterns May Hold the Key to a Better Behavior New NLP Application First – for those of you who don't know what the NLP Eye Patterns are, here is what this is all about. The founders of NLP noticed that people use their eyes in certain directions when they access certain kinds of thinking inside their heads. For example when we make pictures we move our eyes upward, when we hear sounds we move our eyes horizontally, and when we have feelings or talk to ourselves we move our eyes down…
..Read More

Internal Representations –How Much You Are Missing Out Of Reality For the untrained person not familiar with the NLP jargon it may sound bizarre –internal representations sounds almost like "internal hallucinations".Well folks, this may not be as far from the truth as you think. Technically, there are only six things you can do inside your head: see pictures, hear sounds, feel feelings, smell smells, taste tastes and talk to yourself. Five senses plus our internal self-talk. That's all…Read More

Is How You Do What You Do Bad For You? This is a multi-Part series of articles on How You Do What You Do. In NLP jargon, this is called "Strategy Elicitation", and this is # 1 of 3 parts. If there is something you don't understand, then go back and re-read this article and part #2. Or you could look at the Glossary of NLP. If you're still not sure, then call the office nearest you and talk to a coach.
We are here to help and make NLP more useable…Read More
Download the Free NLP Info Pack and take the first steps in becoming great by improving your life and the lives of others!
Request your Free Information Pack
Fill in our form now and take advantage of this amazing opportunity to learn these techniques to improve your life and the lives of others as you do. Learn how to achieve your goals with The Tad James Company and learn how to improve people's lives better than they currently are.
USA Office:
1450 W Horizon Ridge Pkway #544
Henderson, NV 89012, USA
Australia Office:
Suite 131, 90-96 Bourke Rd
Alexandria, NSW 2015, Australia